Instant Quiz
Can you correct the error in the sentence below? Scroll to the bottom of today's post for the answer.
I grew up in the northeast and moved to Florida after college.
______________________________________________________________________________
I spend a lot of time reading and answering questions about writing online. A while ago someone asked whether this sentence was correct: "I am writing to notify you that we decided not to renew our lease."
I read the posted answers to see if I needed to add anything. Yikes! One of the answers was over 100 words long. The main point was that the preterite tense in this sentence was wrong.
I have a doctorate and more than 30 years of experience teaching English. I've published 11 books. And I've never used the term "preterite tense" in my entire life. Nobody needs that kind of grammatical gobbledygook.
Good writing is direct and efficient.
Here's the answer I posted:
This sentence has two problems. It's too wordy, and "we decided" should be "we have decided."
Here's a better version: "We have decided not to renew our lease."
Clear, simple, and professional!
__________________________________________________________________________________
Places on a map need to be capitalized. Here's the corrected sentence:
I grew up in the Northeast and moved to Florida after college. 
---
What Your English Teacher Didn't Tell You is available in paperback and Kindle formats from Amazon.com and other online booksellers.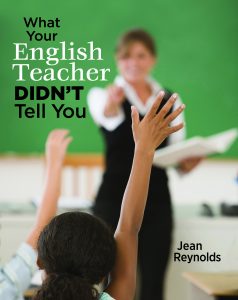 "A useful resource for both students and professionals" – Jena L. Hawk, Ph.D., Mississippi Gulf Coast Community College
"Personable and readable…Jean knows her subject forwards and backwards." – Adair Lara, author of Hold Me Close, Let Me Go