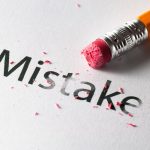 Instant Quiz:
Can you find the mistake in the sentence below? Scroll to the bottom of today's post for the answer. 
There's many reasons why we should reject this proposal.
__________________________________________________________________________________________
Which came first – the chicken or the egg?
And which came first –  English or English grammar?
Before I offer an answer, I'm going to talk about…ballroom dancing. I own an instructional video about foxtrot (my favorite dance!) done by Stephen Hillier, one of the world's best ballroom dancers.
Two points that Hillier makes in the video have stuck in my head (and I think have relevance to our question about language vs. grammar).
Like all serious ballroom dancers, I've worked my way through the prescribed curriculum. One of the hardest steps is called a heel turn. Every woman who does international foxtrot struggles with it.
But according to Hillier, there is no heel turn. 
What he means is that nobody set out to invent a heel turn. It came about all by itself on the dance floor when couples were searching for a way to move from one particular spot on the floor to another. It worked so well that the couples who figured it out began showing it to other couples. Now all female ballroom dancers learn it.
Another surprise was learning how the ballroom curriculum originated. According to Hillier, some early ballroom enthusiasts decided they needed to codify the steps they were doing. Their solution was to hold a ballroom competition. The steps done by couple who won provided the foundation for the curriculum.
So – what came first, the technique or the dance? The dance.
* * * * * *
Back to English. I've been thinking about an intriguing question I saw online. In the sentence below, is tall an adjective – or an adverb?
Trees grow tall in this forest.
Several dictionaries I checked listed "tall" only as an adjective. So what do we do with this sentence? Trees really do grow. If they can grow "thickly" (an adverb) why can't they grow "tall"?
Lo and behold, I eventually found a source that does list tall as an adverb: The American Heritage Dictionary (which happens to be my favorite dictionary!).
* * * * * *
If you've hung in so far, thank you! Thank you!
Here's the point I've been leading up to: Language always comes first. If I may paraphrase Stephen Hillier, there is no grammar. We have words and sentences. Someone comes along and tries to codify them.
In the small world of ballroom dancing, that organizational system works out well. But in the much larger realm of language, some elements resist our efforts to pin them down – the word tall, for example, which most dictionaries don't list as an adverb even though it can clearly act as one.
Which came first – language or grammar? – is an interesting question. But we should be asking another question; Which is more important: language or grammar?
_________________________________________________________
Instant Quiz ANSWER
When a sentence begins with there, you'll probably need to figure out what the correct verb is. Should it be there is or there are? There was or there were? There has been or there have been?
There's no need (ha!) to panic. Just flip the beginning of the sentence around. You'll hear the correct verb.
There is many reasons
Many reasons is there
Nope! You can tell right away that the sentence needs to begin with there are: Many reasons are there…There are many reasons.
There are many reasons why we should reject this proposal.  CORRECT
 This "flip the sentence" trick works every time. (And it works with sentences beginning with here as well.)
You can download a free handout that explains subject-verb agreement rules at bit.ly/SubVerbAgreement.
___________________________________________________________________________________________________
Jean Reynolds' book What Your English Teacher Didn't Tell You can be purchased from Amazon.com and other online booksellers.


"A useful resource for both students and professionals" – Jena L. Hawk, Ph.D., Mississippi Gulf Coast Community College
"Personable and readable…Jean knows her subject forwards and backwards." – Adair Lara, author of Hold Me Close, Let Me Go