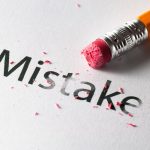 Instant Quiz 
Can you find the mistake in the sentence below?
We're serving vanilla ice cream topped with chopped walnuts and carmel.
_____________________________________________________________________________________
Here's a ghastly sentence I came across recently:
Another dance friend who has not taken lessons in a number of years due to a move expressed this situation with Naomi to be a wake up call for her.
I am not going to say that this mess was created by a terrible writer. I often write sentences almost this bad myself! But here's the thing. I never let anyone else see them. I fix them.
Here's my version:
Another dance friend stopped taking lessons when she moved several years ago. Now she's back on the dance floor. "What happened to Naomi was a wake up call," she said.
Please, please: express is not a synonym for said or told. You express a feeling. You don't express a problem with your boss or an insight into your son's behavior.
And let me throw in a bonus point for you: often the best way to fix a messy sentence is to rewrite it as two or three sentences. That trick worked well today, didn't it?
______________________________________________________
Instant Quiz ANSWER
Don't confuse Carmel (a city in California or a Carmelite monastery) with caramel (a delicious confection).
We're serving vanilla ice cream topped with chopped walnuts and caramel.  CORRECT
---
Jean Reynolds' book What Your English Teacher Didn't Tell You can be purchased from Amazon.com and other online booksellers.


"A useful resource for both students and professionals" – Jena L. Hawk, Ph.D., Mississippi Gulf Coast Community College
"Personable and readable…Jean knows her subject forwards and backwards." – Adair Lara, author of Hold Me Close, Let Me Go